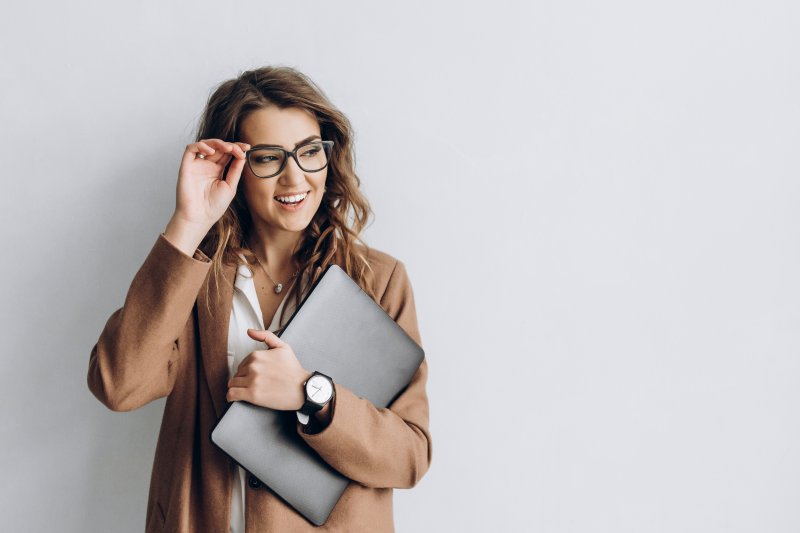 Have you been preparing for an upcoming job interview? Are you working towards that promotion you've always wanted? While updating your resume and focusing on your work ethic might be at the top of your list, you may want to also consider your smile. By enhancing your pearly whites, you could significantly impact your professional opportunities in the long run. Read on to learn about four cosmetic dental treatments that can help improve your teeth and boost your career success!
Can You Boost Your Career Success with Cosmetic Dentistry?
According to decades of research, undergoing cosmetic dentistry can have a profound effect on your professional life. For instance, people with straighter teeth were typically perceived with more positive attributes, such as competence, confidence, and reliability. These are the usual qualities that most hiring managers seek in employees. Additionally, those with brighter smiles had a greater chance of being hired as well as receiving higher compensation. Several findings also showed that candidates whose smile was seen as "more attractive" were thought of as a good fit for a position, even if they weren't as qualified.
Which Cosmetic Treatments Should I Consider?
If you're unhappy with the way your smile looks in the mirror, then you may want to speak with your dentist about your cosmetic dental treatment options. Thanks to advancements in techniques and technology, it won't take very long to correct most dental flaws. Here are several ways you can enhance your teeth to boost your career opportunities:
Blast away stubborn stains and discoloration with professional teeth whitening.
Repair gaps, cracks, and stains with dental bonding.
Straighten your smile quickly and discreetly with Invisalign.
Conceal multiple dental imperfections and brighten your teeth with veneers.
How to Know Which Procedure Is Best for Me
When improving your pearly whites, you'll want to ensure your treatment goes successfully. That's why you'll need to schedule an initial consultation with your cosmetic dentist first. They'll be able to evaluate your oral health, discuss your smile goals, and determine the best approach for addressing any dental flaws. They can then provide you with an exact estimate and walk you through your financing options so that you can feel comfortable about your decision.
Although looking for a new job or working for a new promotion can feel challenging, having a smile you're proud of can help boost your confidence and success. Speak with your dentist if you're interested in cosmetic dental treatments, and they'll be more than happy to help!
About the Author
Dr. Manpreet Dhaliwal earned his dental doctorate from the University of Detroit Mercy. He also regularly seeks continuing education to expand his skills and expertise. He offers a wide selection of high-quality and comprehensive services, including teeth whitening, dental bonding, Invisalign, and veneers. If you'd like to schedule a consultation, visit his website or call him at 253-854-2714.