Partials & Dentures – Kent, WA
Complete Your Smile with Partials & Full Dentures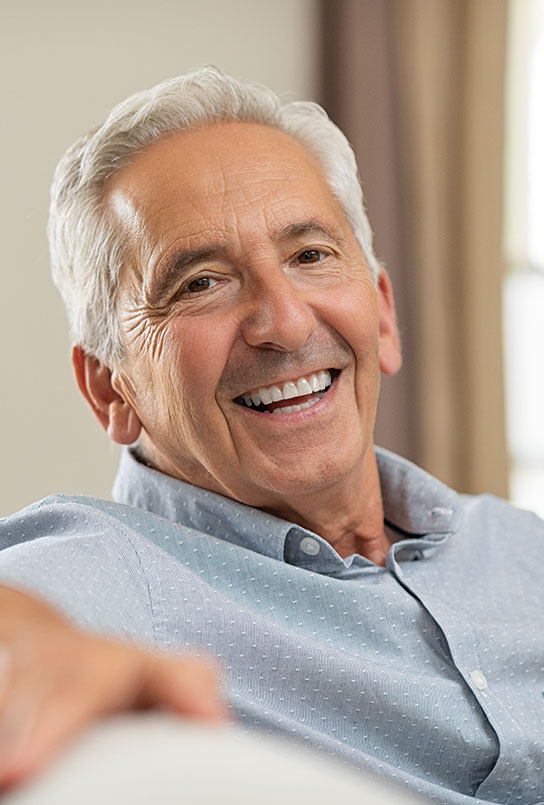 Now, advancements in dentistry allow us to preserve your natural teeth for longer than before. Despite these innovations, tooth loss remains a common problem. Whether due to decay, infection, or trauma, the Centers for Disease Control and Prevention estimates over 120 million Americans are missing at least one tooth. If you are among those who have an incomplete smile, your confidence and your quality of life were lost along with your teeth. You do not need to live with the complications. We have the solutions you need with partials and dentures in Kent, WA.
Complete Your Smile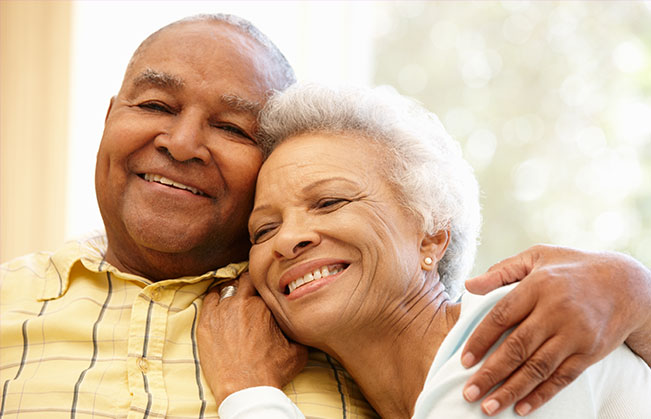 Every tooth in your mouth has an important job to promote your oral health and functions. When even one is missing, your ability to chew many foods decreases. This can lead to nutritional deficiencies over time. Not to mention, you may have trouble speaking clearly.
There are also issues brewing beneath the surface. The open space causes your remaining natural teeth to lose support. Over time, they will shift, leading to an increased risk of cavities, gum disease, and additional tooth loss.
No matter if you are missing several teeth or an entire arch, we will restore your oral health with a solution that meets your needs.
Options for Tooth Replacement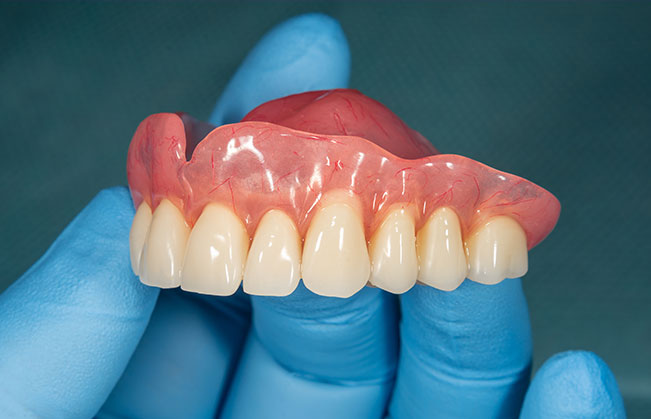 We perform a comprehensive consultation to evaluate your tooth loss and your dental health. Based on your individual needs, we will recommend either partial or complete dentures.
Partial Dentures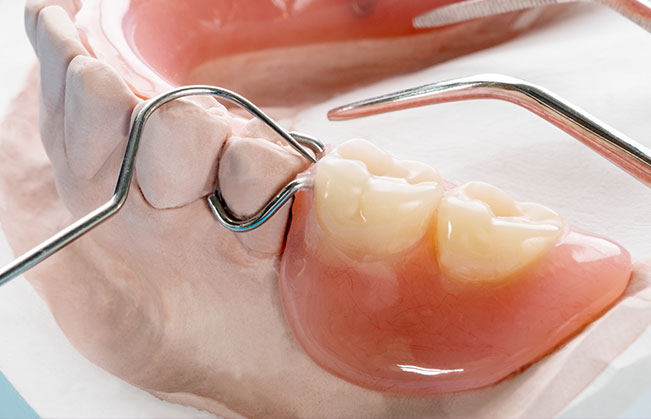 Several teeth can be replaced with a partial denture. A gum-colored base is designed to hold prosthetics. They are made to match the color, size, and shape of your remaining teeth to blend in seamlessly. The base will have a metal framework that allows it to clasp onto your adjacent teeth to hold it in place.
This provides your teeth with the support they need to stay in place. You can chew and speak with confidence knowing your smile is complete.
Dentures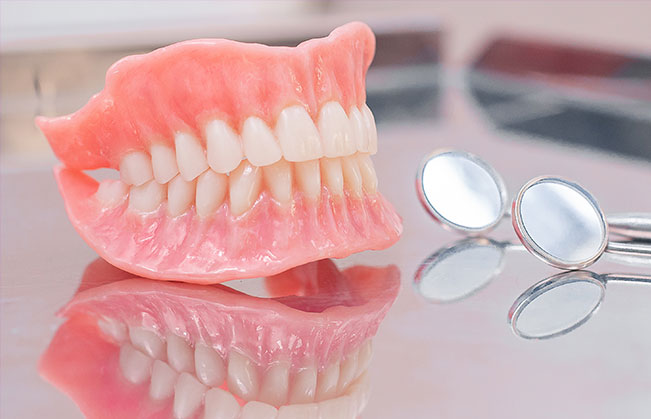 An entire arch in replaced with dentures. Although they have a bad reputation for looking fake, improvements to the materials used now make them look more natural. Impressions of your mouth are taken to create a custom-made arch to hold your prosthetic teeth. It will be held to your gum tissue using suction or an adhesive.
Caring for Your New Smile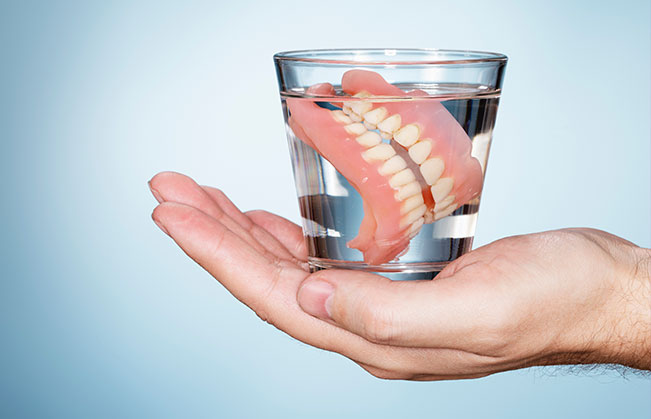 Your new smile can last for 5 to 10 years before needing to be replaced. To promote its longevity, it is best to care for your dentures properly.
Brush and floss any remaining natural teeth.
Wipe your gums with a soft cloth.
Clean your dentures with a soft-bristled toothbrush daily.
Soak your dentures at night.
Visit your dentist regularly for a cleaning and checkup.
Have your dentures adjusted regularly.
Protect your dentures from drying out and from excessive heat.
Treat Your Tooth Loss Today!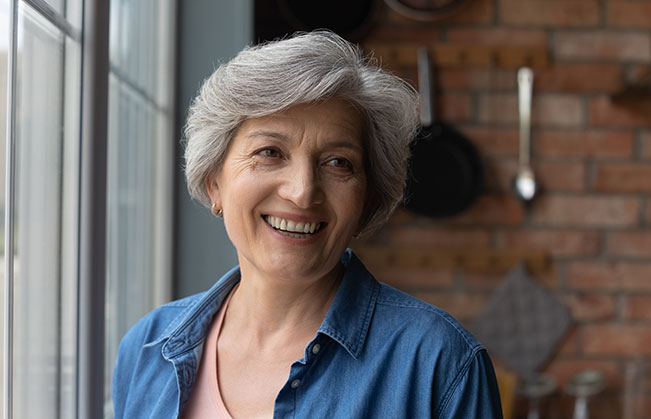 You can stop the challenges of missing teeth with dentures or partials. We will create a customized smile to restore your self-esteem and your quality of life. Contact our dental office today to schedule your consultation.
Understanding the Cost of Dentures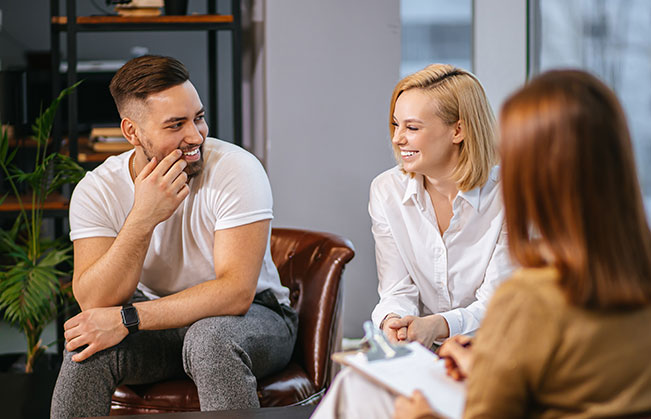 Nothing should stand in your way of replacing your missing teeth, not even your financial situation. We strive to keep the cost of dentures in Kent within everyone's budget. Although every treatment plan is unique, we offer the cost-effective options you need to restore your beautiful smile without depleting your bank account. Don't worry, we'll explain exactly how much you'll have to pay during your denture consultation to feel 100% confident about your investment.
Factors that Affect the Cost of Dentures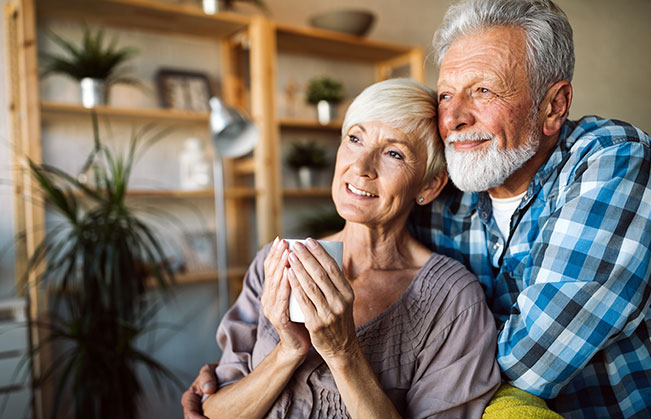 Every mouth is unique, just like your fingerprints. A one-size-fits-all prosthetic would be uncomfortable and look unnatural, which is why your denture dentist in Kent takes the time to create a personalized strategy to restore your smile. While every plan differs, you can expect your estimate to include each step in your treatment, such as:
Preparatory Treatments: Some patients need a little prep-work before getting their new teeth, like tooth extractions or periodontal therapy.
Type of Denture: You have several options to treat significant tooth loss. The method you choose will affect the price.
Materials: You'll find many discounted materials, but you'll get what you pay for. Instead of the price tag, focus on quality to ensure you are satisfied with your new smile.
Are Implant Dentures More Expensive?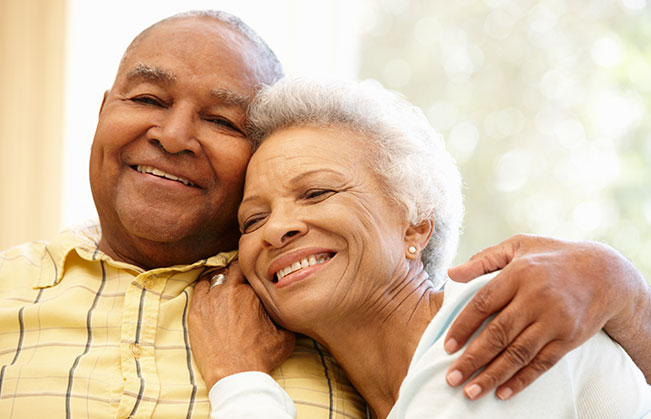 Many patients are choosing dental implants to support their denture because it creates a nearly perfect replica of real teeth. An implant denture costs more initially, but it's the most affordable solution long-term. Unlike traditional prosthetics, dental implants can last for 30 years or longer with the proper maintenance. You'll never have to pay for replacements. Since an implant denture recreates the roots of your teeth, it preserves your jawbone to improve your oral health. You'll avoid the fees of common treatments needed to correct issues caused by missing teeth. Dental implants will preserve your smile while cutting your oral health expenses.
Does Dental Insurance Cover Dentures?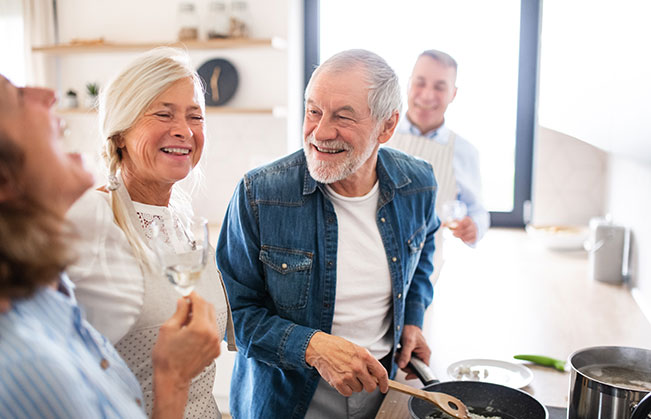 Many dental insurances offer coverage for dentures in Kent. You can use your dental insurance to offset the cost of certain steps in your treatment, like the consultation, tooth extractions, or restorations. We know dental insurance is confusing, but you don't have to navigate your policy alone. A member of our team will file the required forms to maximize your annual benefits to lower the amount you'll pay.
Other Options for Making Dentures Affordable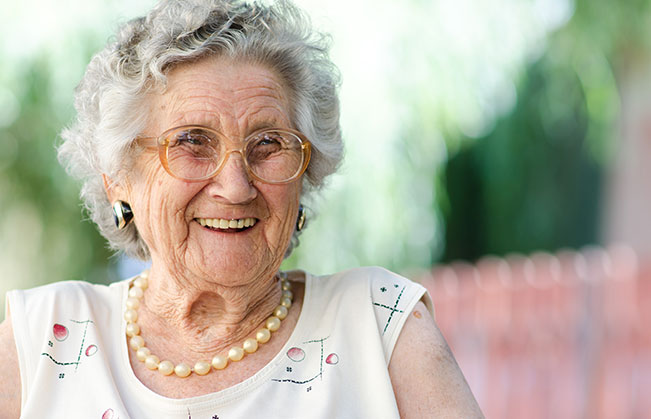 Besides using your dental insurance, we offer multiple methods to cover any out-of-pocket fees, such as:
Traditional Payments: We accept all forms of traditional payments, including cash, checks, and credit cards.
Patient Specials: We routinely offer new patient specials for many services, including dental implants. Ask us about any current specials to save money on your new smile.
Third-Party Financing: You can pay for dentures using monthly installments through a third-party financing company, like CareCredit.
We are transparent about our fees and services, so you won't be surprised by any unexpected bills. If you have questions about your payment options, or you're ready to schedule your denture consultation, contact our dental office today.
Denture Frequently Asked Questions
Getting dentures is a life-changing experience. To make sure it's a positive one, we encourage all of our patients to voice their questions and concerns up front so that they can set realistic expectations for what will happen after they get their new teeth and prepare accordingly. The FAQs below cover several topics that a lot of our patients bring up when getting dentures for the first time. Is there anything else you'd like to know about dentures in Kent? Call Complete Dental Care today.
Do I Need to Have All My Teeth Pulled to Get Dentures?
Extracting a tooth is always a last resort. We only recommend it if there's some reason why it's necessary. For example, some teeth are too extensively decayed, severely infected, or badly broken to be fixed. If we find that all of your remaining teeth are significantly damaged (which is often the case for advanced gum disease), then it may simply be more practical to replace them all with dentures instead of repairing them individually with dental crowns. You'll be given a list of options to consider before we recommend extractions for dentures.
Will It Hurt to Get Dentures?
When you have teeth extracted before getting dentures, there will be some soreness for a few days after the procedure. It will improve in a short amount of time, and you can take a prescribed pain medication to help. As for the dentures themselves, discomfort tends to be very minor and usually occurs in the form of irritation that will eventually fade once your mouth fully adjusts to the new appliance. The discomfort may last for months in some cases, and it can last longer than usual if you're switching to a new set of dentures. You should call us immediately if pain occurs and doesn't fade over time, as it could mean there was a problem with the denture's design or that you've developed a more serious oral health issue.
Is It Hard to Talk with Dentures?
Speaking with dentures is not exactly like speaking with your natural teeth. Your tongue is going to have to relearn how to move properly to pronounce certain words. As such, you might have a lisp at first. This will go away once your mouth learns the proper changes. The adjustment process will go faster if you practice speaking with your new teeth. Reading out loud is often a helpful exercise that gives you the chance to repeat difficult-to-pronounce words. If your dentures are shifting while you speak, you can stabilize them with a denture adhesive during the adjustment process.
Can I Use Regular Toothpaste to Clean My Dentures?
Dentures do need to be cleaned regularly like natural teeth, but toothpaste is not the right tool for the job. It's abrasive, meaning it can scratch the surface of the dentures, and over time this can lead to serious damage. Use specialized denture cleaning solution, hand soap, or a mild dishwashing liquid solution instead. When brushing your dentures, make sure your toothbrush has soft bristles so that it doesn't have an adverse effect on the surface of the false teeth.