Teeth Whitening – Kent, WA
Brighter Teeth & Picture-Perfect Smiles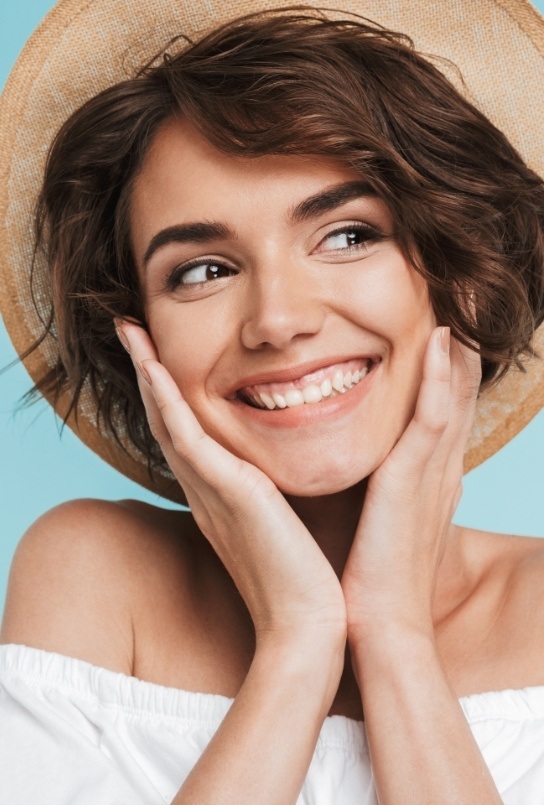 When you look in the mirror, does dark tooth discoloration leave you feeling insecure about your appearance? If your smile has lost its luster, your confidence was probably lost along with it. Although you could try over-the-counter teeth whitening products, you will quickly be left feeling disappointed because they do not contain highly-concentrated teeth whitening agents. What if you could get professional-quality results with the convenience of an over-the-counter kit? Now you can with at-home professional teeth whitening in Kent, WA.
Combat Tooth Discoloration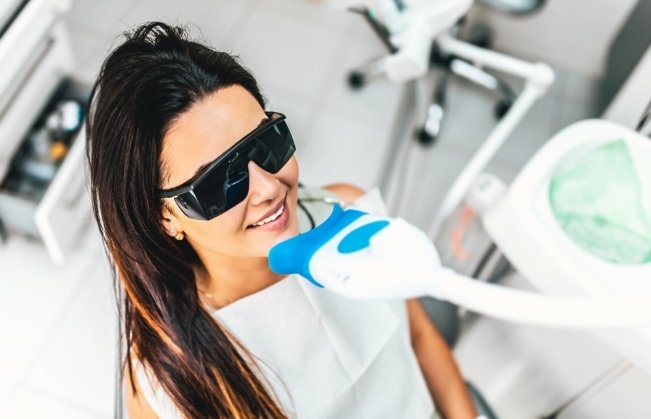 Tooth discoloration is unavoidable as your teeth will naturally start to darken as your enamel becomes thinner as you age. However, the severity of stains is also impacted by several other factors, such as medications, genetics, the foods and drinks you consume, and lifestyle choices, like smoking.
As stains set in, over-the-counter whitening products are no longer enough to remove them because they cannot deeply penetrate the enamel. They only lighten surface stains. The only way to lift the appearance is with a highly-concentrated solution that is available from your cosmetic dentist in Kent, WA.
Now, you can whiten your teeth from the comfort of your own home and around your schedule with a take-home kit. Your smile will become several shades whiter with results that will last with the right aftercare!
Get a Whiter Smile At-Home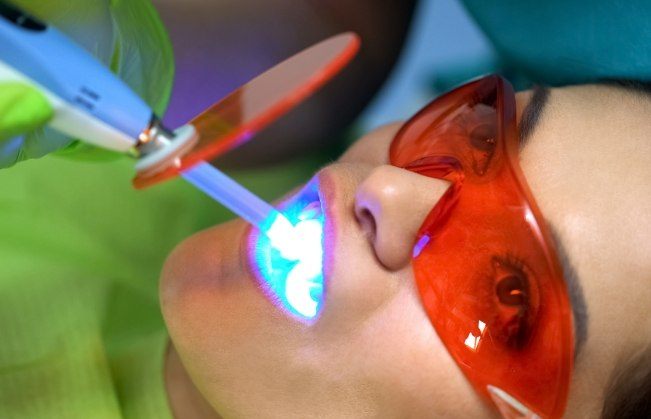 After an initial consultation to determine the cause of your discoloration, your dentist will create a customized treatment plan to use at home. You will be give custom-fit whitening trays to ensure your comfort and the even, consistent distribution of the whitening solution.
You will also be given the professional-grade whitening agent. You will then use the kit daily according to your dentist's instructions. Over the course of the next two weeks, your teeth will become as much as 8 shades whiter for a younger-looking, brighter smile.
Protect Your New Smile
Your results will stay several shades whiter with the right aftercare, like maintaining your home oral hygiene habits and semi-annual appointments with your dentist for a cleaning and checkup. In addition, it is best to avoid any factors that can cause stains to redevelop, like darkly pigmented foods and drinks. If you cannot skip your morning cup of coffee, be sure to rinse your mouth with water or brush your teeth immediately afterwards. If you use tobacco, it is best to stop as soon as possible to prevent nicotine stains from reoccurring.
Get a Whiter Smile Today!
If you are ready to stop feeling insecure about the appearance of your teeth, it is time to reserve tooth discoloration. Now, you can achieve professional-quality results from the comfort of your own home. Your dentist will create a treatment plan that is tailored to your needs to help you reach your desired results.
Do not let dark tooth discoloration impact your self-esteem any longer. Revamp your smile and your confidence with a professional whitening treatment. Contact Four Corners Family Dentistry today to schedule your consultation for an at-home kit.
Teeth Whitening Frequently Asked Questions
If you're embarrassed by stains or discoloration, teeth whitening in Kent can reveal a bright, beautiful smile. However, it is normal to have a few concerns before you are ready to move forward. We understand you might be a little apprehensive, but we will explain everything during your consultation for teeth whitening. In the meantime, here are the answers to a few frequently asked questions to calm your nerves.
Does Teeth Whitening Damage Enamel?
You might have heard rumors about whitening treatments damaging the enamel, but they aren't true. When used according to the manufacturer's guidelines and under the supervision of a trained dental professional, whitening systems are completely safe and won't harm your smile. Your dentist will examine your teeth and gums to ensure you're a candidate for the treatment. If they find any untreated issues, they must be resolved before any elective procedures to avoid unnecessary complications. It's important to space out whitening treatments, including OTC products, to safeguard your smile against any complications, like tooth sensitivity.
Is Teeth Whitening Permanent?
Whitening systems are more effective than ever; however, your results won't be permanent. Your teeth can stay bright for several months to years with the right care. You can preserve your results by brushing, flossing, and using a daily mouthrinse. It's important to limit contact with anything that may lead to new stains, like darkly pigmented foods and drinks or smoking. Visit your dentist twice a year for a cleaning and checkup. Besides keeping your smile healthy, they can also provide you with a touchup kit to keep your pearly whites looking their best. With a proactive approach, your new smile can stay bright and beautiful for years.
Does Teeth Whitening Hurt?
Whitening treatments shouldn't cause any discomfort. Your dentist will perform an examination to ensure you don't have any untreated dental problems that can be aggravated by whitening agents, like cavities or gum disease. They can also cater your treatment to your specific needs if you are prone to sensitivity, so be sure to let your dental team know about any previous discomfort. Your cosmetic dentist may recommend using a specialty toothpaste to reduce uncomfortable sensations. You may want to avoid any hot or cold foods and drinks for about 48 hours. You can reduce your risk of any sensitivity by not overusing whitening products, including those available OTC.
Do Whitening Treatments Work on Crowns?
Whitening systems are effective; however, they don't work on restorations, including dental crowns. Your enamel is porous, which allows the whitening agents to resolve stains to get your teeth up to 8 shades whiter. Restorations aren't porous, so whitening gels won't provide any improvement. Your cosmetic dentist in Kent will advise against whitening treatments if you have restorations because the agents can weaken the bonding material. If you're concerned about any color inconsistencies, your dentist will create a personalized plan to ensure seamless results, like replacing a crown or bridge.