Replace Missing Teeth – Kent, WA
Lifelike Replacements for Missing Teeth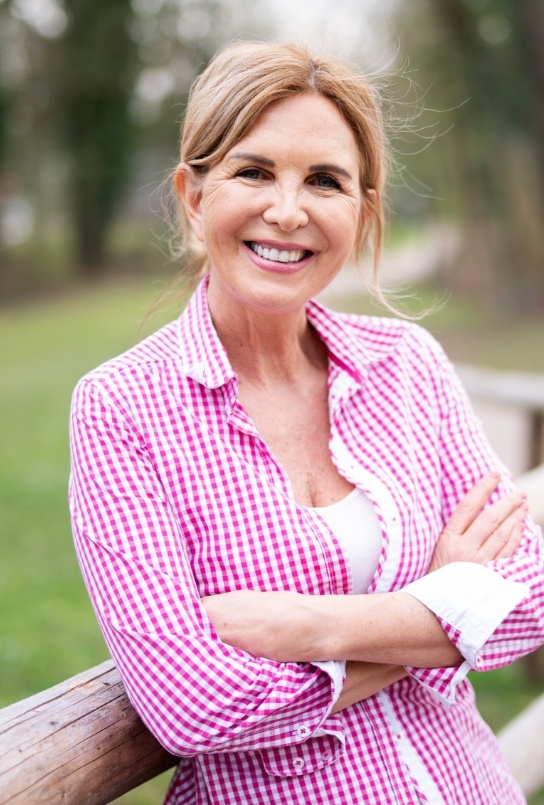 Even though missing a tooth may seem like a life-changing disruption to your smile, we're here to let you know that it's actually a common situation that countless dental patients have to deal with. Our dentistry team offers customized, natural-looking, and functional options to replace missing teeth in Kent, WA to help restore the appearance and mechanics of your grin, so you can smile and eat with confidence again. To schedule a consultation and learn more about how we can do this, call our dental office today!
Why Choose Complete Dental Care for Tooth Replacement?
Customized, High-Quality Dental Restorations
Start-to-Finish Dental Implant Treatment
We Accept & Maximize Dental Insurance
Dental Bridges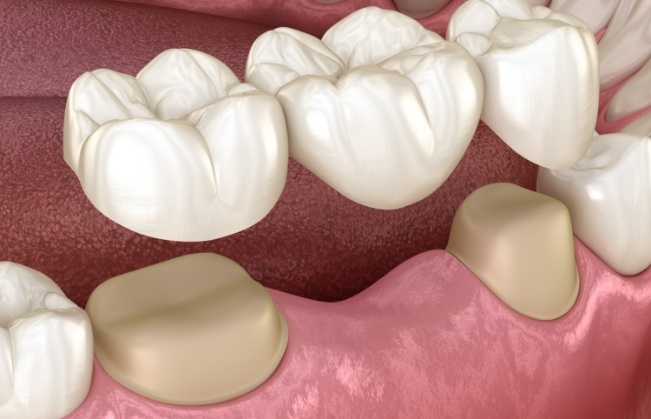 When a patient loses one or more teeth in a row, a bridge can be used to replace them if there are still existing teeth on either side. Made from gold, metal, alloys, or porcelain, dental bridges provide a sense of stability and durability to your smile. During an initial appointment, our team will slightly adjust your existing teeth to create a base for the new bridge, as well as create a detailed mold. Once we've received your restoration from the lab, we'll invite you back so that we can place the bridge and ensure that it fits properly and feels natural.
Dentures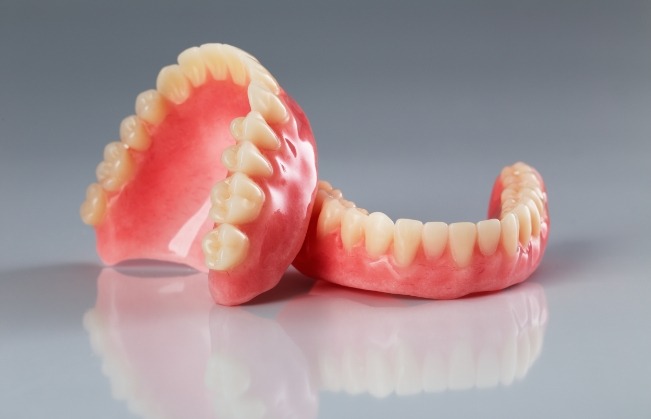 Dentures have been around for hundreds of years, and although there are other tooth replacement solutions available today, many patients still prefer their reliability and affordability. We offer both conventional full dentures (where we remove remaining teeth and allow the tissue time to heal) and immediate full dentures (a new denture is provided directly after remaining teeth are removed, although a follow-up appointment for refitting is required). We can also provide patients with a partial denture, which resembles a bridge but is attached with the help of clips, making the piece removable.
Dental Implants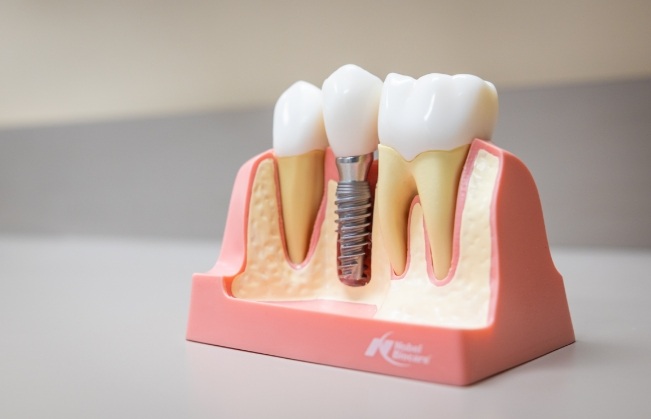 Dental implants are one of the most modern, lifelike solutions for replacing missing teeth. Whether you need to restore one tooth or an entire arch, this highly successful treatment can do so, all while maintaining the density of your jawbone and appearance of your face over time. This is because the restorations are attached to titanium implant posts that are surgically placed into the jawbone to replace the root structure of missing teeth alongside the tooth itself. Learn more about this advanced procedure by clicking on the link below.