Children's Dentist – Kent, WA
Helping Kids Find New Reasons to Smile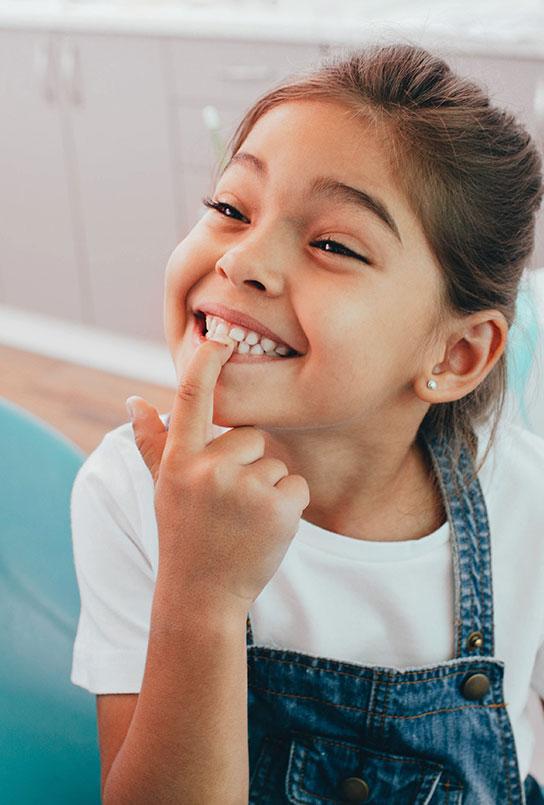 It's never too early to establish your child on the path towards optimal oral health. At Complete Dental Care, we approach pediatric dental care with a high level of gentleness and patience, so your child can feel truly at ease during their teeth cleanings and dental checkups for kids. We'll be sure to check your little one's teeth thoroughly so as to catch any small areas of decay or signs of developmental problems as soon as possible, so they can be treated quickly and effectively, as well as teaching your child how to best care for their teeth and gums at home through diligent brushing and flossing.
Our children's dentist in Kent, WA offers numerous dentistry options for kids, including:
Dental Sealants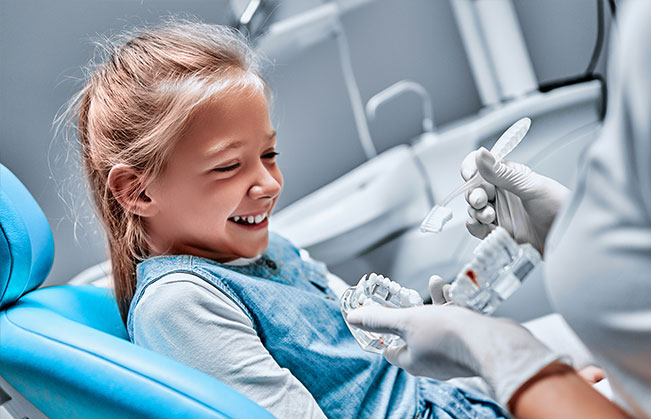 One of the most important elements of any oral hygiene routine is maintaining regular visits to the dentist. We recommend twice annual visits to maximize the dentist's ability to diagnose oral health concerns early. The more familiar the dentist is with a patient's dental health, the easier it is to diagnose even minor oral health issues. At Complete Dental Care, regular checkups include routine digital radiography, screenings for tooth decay, gum disease, temporomandibular joint disorder, bruxism, and oral cancer, and one-on-one consultations with our dentist. The goal is to provide patients a personalized treatment plan that allows them to achieve and maintain their optimal level of oral health.
Mouthguards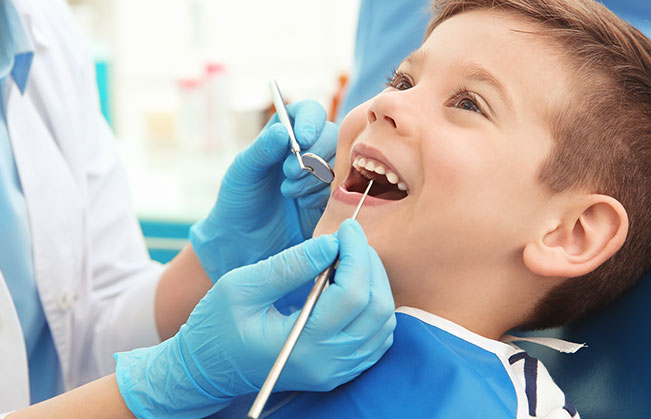 As a parent himself, Dr. Manpreet understands how important it is to find a good dentist for your child so they can grow to become familiar and comfortable with visiting their office. Our team does everything in our power to help younger patients maintain healthy, growing smiles, including offering preventive services like fluoride treatments and checkups and cleanings as well as oral hygiene education! That way, they can develop healthy habits that they'll carry with them into adulthood.