Mouthguards – Kent, WA
Custom-Crafted Mouthguards for Smile Protection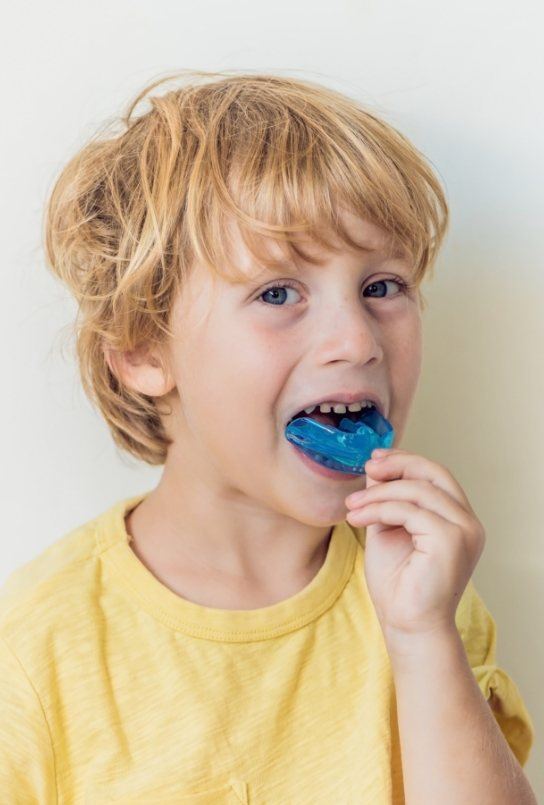 Do you have a little athlete in the family? Or even just a child who loves to run and jump around? While regular exercise is massively important to your little one's health and development, it's important that their pearly whites stay protected during these activities. At Complete Dental Care, our dentistry team offers custom-made mouthguards that are designed to fit your child's unique bite, providing strong protection as well as unmatched comfort. Keep reading to learn about the benefits of mouthguards from our Kent, WA dentist and why it's vital that your child protect their teeth with this appliance and regular preventive dentistry services.
What Is a Mouthguard?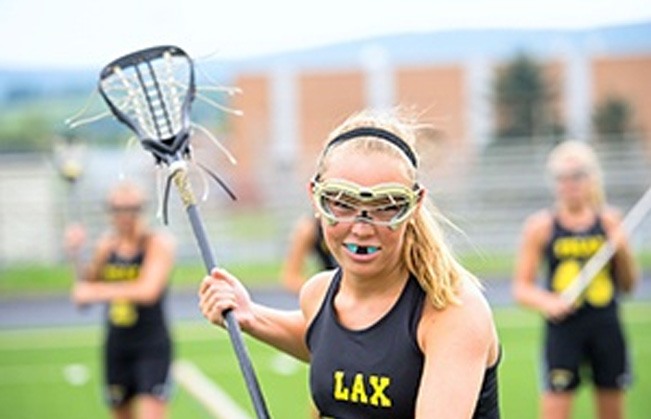 A mouthguard is a durable plastic tray that is worn over your child's teeth to protect them from injury due to impact. Typically, they only cover the top row of teeth because the upper jaw protrudes farther out than the bottom jaw, so it usually takes the bigger brunt of a hit if one occurs.
Mouthguards protect your child's smile by minimizing the force placed on their teeth during physical activity. The plastic essentially cushions any potential blows, drastically reducing the risk of broken teeth or injured lips, tongue, jaw, or face.
Does My Child Need a Mouthguard?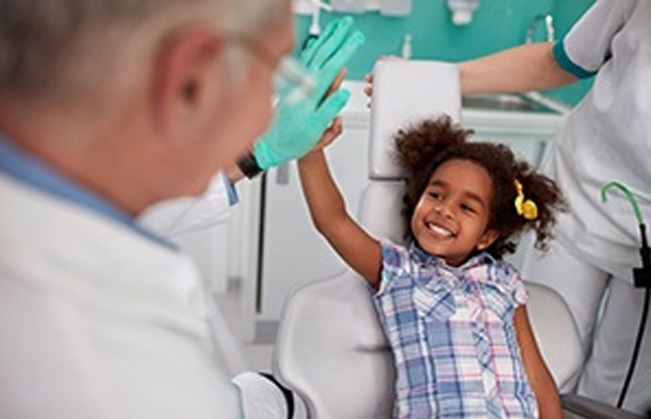 Unfortunately, dental injuries in sports are more common that you might think, and not just in contact sports like football. In fact, basketball and baseball account for about 40 percent of sports-related dental injuries. That's why it's imperative for your son or daughter to wear a mouthguard during virtually all physical activity, including solo playtime. That way, they will be protected from injuries even if they're just playing in the backyard or climbing a tree. In some cases, sports like football will have mandatory mouthguard rules, but just to be on the safe side, have your child wear one even during low-contact activities like gymnastics or skating.
Benefits of Our Custom-Made Mouthguards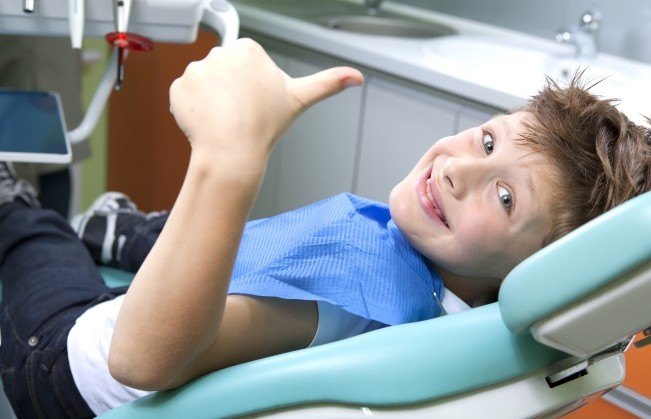 While you can find "one-size-fits-all" mouthguards at most sporting goods stores, they don't typically fit as snugly as they should. On the other hand, custom-made mouthguards from our dental office offer a multitude of benefits, including:
Added protection. Our customized mouthguards absorb impact more effectively than the cheaply made mouthguards from the store.
Increased durability. Over-the-counter mouthguards require regular replacement, while ours are designed to last significantly longer.
Greater comfort. Since our mouthguards are perfectly matched to your child's exact dentition, your little athlete will enjoy a comfort they can't achieve from store-bought mouthguards.
Additional health benefits. Not only do our mouthguards protect your child's pearly whites, but they can also alleviate tension in their jaw, making them less likely to damage their teeth by grinding them.
Is your son or daughter a sports star in the making? If so, it can't hurt to protect their developing smiles from injury. Contact us today and ask about getting a custom mouthguard made for your child.