Full-Mouth Reconstruction – Kent, WA
Renew Your Smile's Strength and Function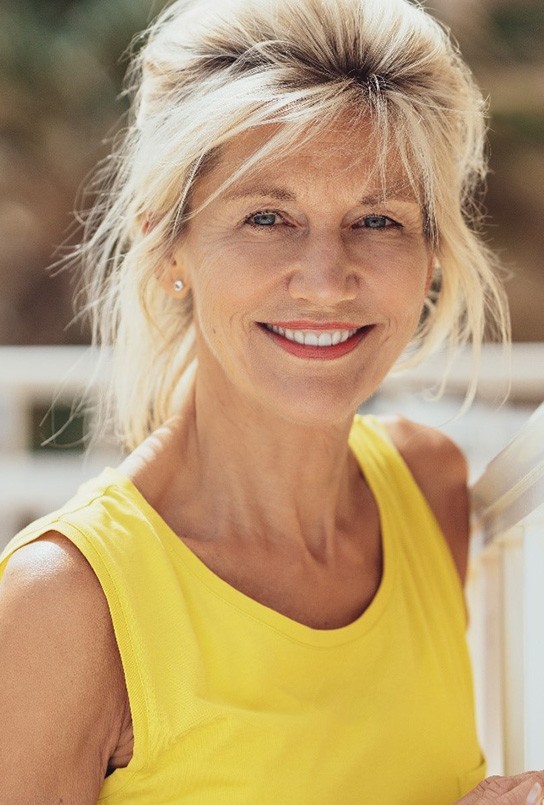 Some individuals suffer from extensive or complex dental problems. If that is true of you, we invite you to visit our dental office. With empathy and concern, we evaluate your oral health needs and design a treatment plan to help you enjoy a renewed smile. We may suggest that you undergo full-mouth reconstruction in Kent, WA. This customized treatment plan can address a range of issues and leave you with a pain-free, highly functional, and attractive smile.
Why Choose Complete Dental Care for Full Mouth Reconstruction?
Highly Skilled Dentists
Preview Your Results with Digital Smile Design Software
Convenient Appointment Times
Is Full Mouth Reconstruction Right for Me?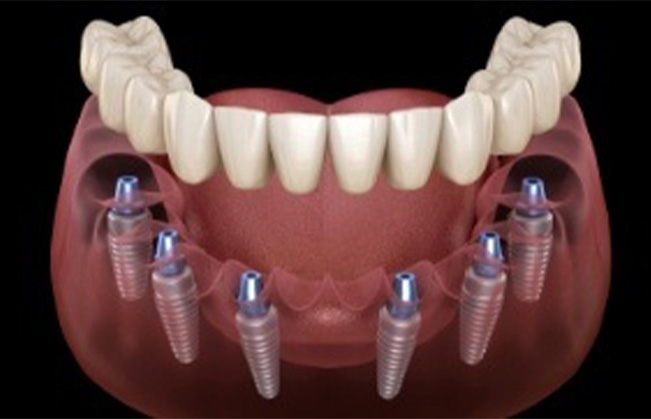 Full mouth reconstruction may be right for you if you have extensive or complex oral health issues. We have helped patients who have suffered with various problems for many years — no one's smile is beyond help. After you complete your full mouth reconstruction plan, you can look forward to having a functional, pain-free bite. You may also experience emotional health benefits as your teeth's aesthetic imperfections disappear and you are able to enjoy heightened confidence.
The Full Mouth Reconstruction Process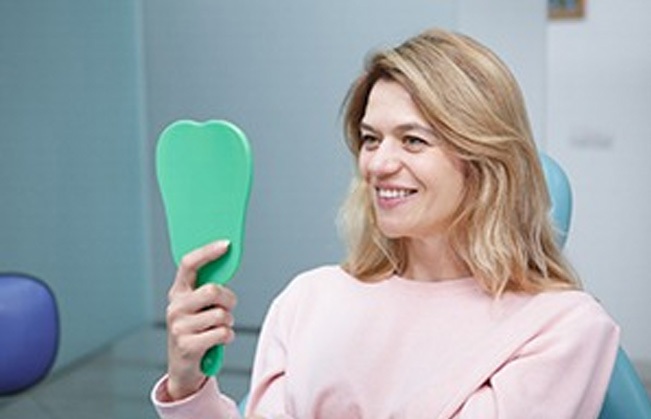 The full mouth reconstruction process starts with a consultation with your dentist in Kent. Our team will perform a visual examination, perhaps take some scans and X-Rays, and begin working on your treatment plan. If there is anything specific that you want to accomplish, be sure to let us know. We can even use advanced Digital Smile Design software to give you a preview of your treatment results.
Once we begin your treatment, you may undergo a number of procedures, perhaps including:
Dental implants to replace missing teeth
Gum disease treatment to help infected periodontal tissue heal
Fillings or crowns to repair damaged teeth
Cosmetic treatments, such as veneers or bonding, to enhance your smile's beauty
Understanding the Cost of Full Mouth Reconstruction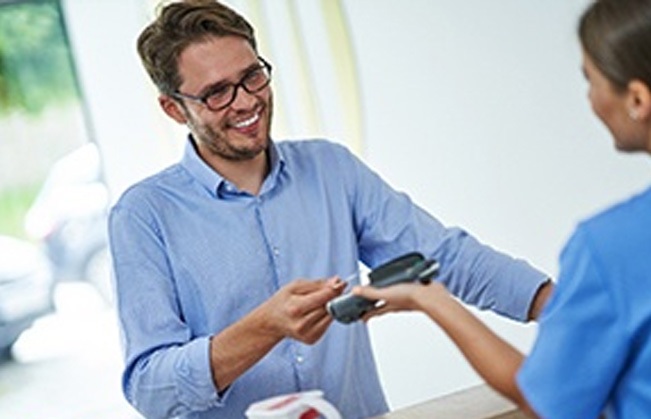 The cost of full mouth reconstruction depends largely on which specific services you undergo, as well as the extent of those services. During your consultation, our team will be able to discuss specific numbers with you and let you know about your payment options. We strive to always be upfront about pricing. If you do not wish to pay for the entirety of your treatment upfront, you may qualify for third-party financing through CareCredit. The application process is fast, and most people get approved for credit. We also offer periodic specials to help our patients save on the cost of care.
Full Mouth Reconstruction FAQs
Our team is ready to help you regain a healthy, functional smile through full mouth reconstruction in Kent. Before you contact us to schedule your consultation, however, you may want to know more about the road ahead. We understand that, which is why we have put together the following list of frequently asked questions about this service, along with succinct answers. If you do not see the information you were searching for, call our dental office. Our team will be happy to speak with you!
How Long Does a Full Mouth Reconstruction Procedure Take?
The timeline for full mouth reconstruction depends largely on which specific procedures you undergo. Some treatments, such as dental bonding or filling, require just one appointment. Other services take much longer. For example, dental implants can require several months —perhaps a year or longer — for start to finish treatment. During your consultation with your cosmetic dentist in Kent, our team will be able to provide an estimate of how long your full mouth reconstruction will take. We will do our best to design a treatment plan that is as efficient as possible.
How Long Will My Full Mouth Reconstruction Results Last?
The results of various procedures have differing life expectancies. For example, a set of veneers may last for 15 – 20 years or longer before they need to be replaced, whereas dental bonding might endure for just 3 – 5 years. Crowns may last for a decade or more, while dental implants have the potential to last a lifetime.
You can help your treatment results stand the test of time by adhering to good habits. For example, you should have a thorough oral hygiene routine, visit us regularly for checks, and stay away from tobacco products.
Does Getting a Full Mouth Reconstruction Hurt?
Patient comfort is important to us. You can expect our team to go the extra mile to make sure you are comfortable. For example, we will ensure that your mouth is numb during procedures. Sedation is also available for patients who require it.
Following any type of oral procedure, some soreness, swelling, and tenderness is to be expected. We will provide you with detailed post-op instructions to help your recovery be as comfortable as possible. You may need to adjust your eating habits, take medication, and get plenty of rest. Most patients are feeling significantly better within a few days to a week or so.
How Do I Care for My Smile After Full Mouth Reconstruction?
Here are a few tips to help your renewed smile stay in good shape following your full mouth reconstruction:
Thoroughly brush your teeth twice a day
Floss daily
Avoid chewing on hard objects, such as ice or pen caps
Do not use your teeth as a tool to open bottles, tear the tags off of new clothing, etc.
Visit your dentist for a cleaning and checkup every six months
Call us right away if you ever have any concerns about your oral health