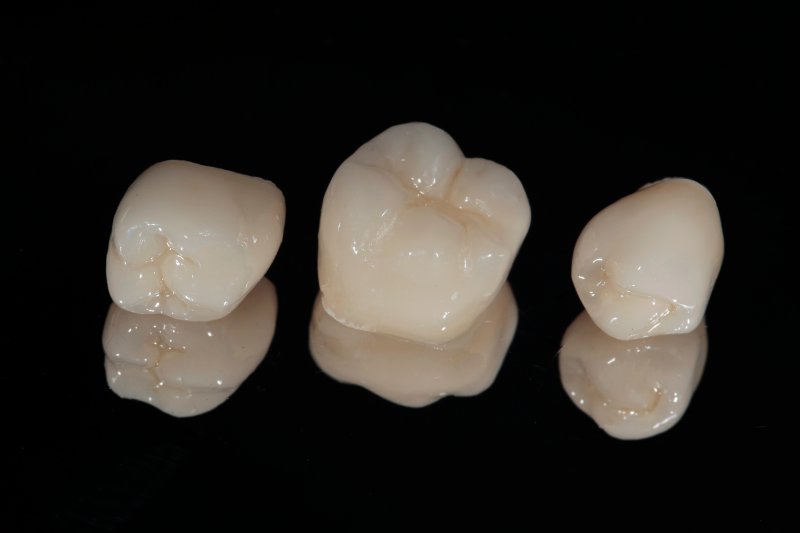 So, let's say your dentist says you need a dental crown. You might think settling this treatment will be pretty straightforward. However, it turns out that crowns can be made from different materials. As such, you'll need to decide what kind you want to get first. "But how can I know which is the right crown material for me?" you might ask. Well, you can always count on your local dental practice for help. Here's a summary of the different materials for dental crowns and how to decide which is best for you.
Gold Dental Crowns
Gold has been used in modern dental crowns for decades. The material ensures a patient's treatment is durable and long-lasting, not to mention that it preserves more natural tooth structure. Plus, it's gentle on opposing teeth and uses a less sensitive cementation process.
At the same time, gold has a few downsides as well. For one thing, its appearance is very unnatural and doesn't blend with surrounding teeth. Gold also conducts hot and cold temperatures, which can cause temporary tooth sensitivity.
Full Porcelain Dental Crowns
Porcelain is one of the more popular crown materials. After all, it produces the most beautiful and lifelike results. Plus, porcelain involves less tooth sensitivity due to not conducting heat or cold well.
Still, this ceramic-type crown has its weaknesses. In particular, it tends to fracture more easily and remove more tooth structure.
Porcelain Fused to Zirconia Dental Crowns
Crowns that fuse porcelain and zirconia try to combine the former's looks with the latter's durability. The result, then, is a prosthetic that's as tough as gold but with more cosmetic benefits.
Patients with metal sensitivities, though, might want to avoid zirconia-based crowns. Otherwise, they might develop an allergic reaction.
How to Determine the Right One for You
As you might see, different crown materials are suitable for different situations. For instance, gold may work well for patients more focused on health than cosmetics. In contrast, porcelain crowns would be good on teeth that need a good appearance. The zirconia type could be ideal for a patient who wants their tooth (or teeth) to be strong and beautiful.
At the end of the day, you should talk to your dentist about crown material suggestions. They'll have a good idea of what best meets your dental needs.
About the Author
Dr. Manpreet Dhaliwal is a dentist based in Kent, WA, having earned his dental doctorate from the University of Detroit's Mercy School of Dentistry. His specialties include preventive, cosmetic, and restorative dentistry, and emergency procedures. Thanks to his tireless dedication, he continues to pursue education on all manner of dental topics. As such, you can count on him for the best possible dental work! Dr. Dhaliwal currently practices at Complete Dental Care and is reachable on his website and by phone at (253)-854-2714.