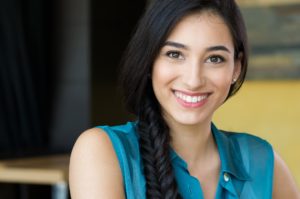 If you're unhappy with the way your teeth look, your cosmetic dentist can create the smile of your dreams. Your first step to boosting your self-esteem is a consultation. While your goal is to improve the appearance of your smile, your dentist's priority will be your oral health. You must have healthy teeth and gums to be a candidate for elective services.
Importance of a Healthy Smile
Cosmetic procedures will make your teeth look better, but if you have any untreated dental issues, they will just cover up the problem. As a result, you can have a ticking time bomb in your mouth, which can lead to a dental emergency and the failure of your new smile. Your dentist will examine your mouth to look for any concerns, including:
Cavities: Even the smallest cavity can lead to a big problem if it isn't treated. The decay will extend deeper into your tooth until it causes an infection.
Gum Disease: Your gums are the foundation for a healthy, beautiful smile. If the infection isn't treated, it can destroy the supporting structures of your teeth, resulting in tooth loss.
If your cosmetic dentist finds any issues, they must be resolved before moving forward with any elective services. Although it may add additional steps to your treatment plan, it is time well spent to ensure your beautiful smile thrives.
Enhancing Your Smile with Cosmetic Dentistry
Once your teeth and gums are healthy, your dentist will create a personalized strategy to create a picture-perfect smile. Since everyone has different needs and goals, no two treatments are the same. Your cosmetic dentist will review all your options, which may include:
Teeth Whitening: A professional whitening system can get your teeth up to 8 shades whiter with results that can last for many months to several years with the right maintenance.
Porcelain Veneers: A thin shell applied to the front surface of a tooth improves its color, size, and shape. When bonded to the teeth visible when smiling, your dentist can correct multiple imperfections at once, like stains, chips, and gaps. The minimally invasive procedure can provide results that last for a decade or longer.
Dental Bonding: A composite resin is shaded to match the color of your enamel to fix minor restorative and aesthetic issues, like chips, decay, or exposed tooth roots.
All-Ceramic Crowns: A tooth-colored cap is placed over the surface of your tooth visible above the gum line, enhancing its health, function, and appearance.
Your cosmetic dentist will design an individualized solution to achieve the healthy, beautiful teeth you deserve. If you are ready to love the smile you see in the mirror, schedule your consultation today.
About Dr. Donald Hainer
Dr. Hainer earned his dental degree from the University of Washington Dental School. He regularly pursues higher education to provide advanced services, like cosmetic dentistry. Dr. Hainer can create a smile you'll be proud to share with the world. Contact our office today to request your consultation.