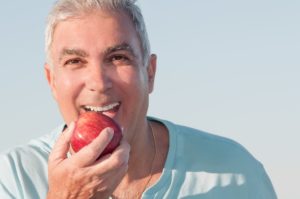 Your teeth change color over the years for various reasons, like age, poor oral hygiene, or your diet. No matter the cause, your cosmetic dentist can turn back the clock with teeth whitening. You can enjoy a drastic improvement in the color of your teeth, with results that can last for many months to several years, depending on your aftercare routine. Besides brushing and flossing, the foods you eat can affect the lifespan of your results. Don't let your favorite meals or snacks leave a lasting mark on your smile. Here are the best foods to eat after teeth whitening.
1. Cauliflower
Cauliflower is great for your smile because of its light color. Not to mention, it is crunchy and requires a lot of chewing. Therefore, it can act as a scrub brush for your teeth and increases saliva production to keep your mouth clean in between brushing and flossing.
2. Strawberries
Dark berries can stain your teeth, but strawberries are unique. Despite their dark color, they contain malic acid, which is known to make teeth whiter naturally.
3. Cheese
Dairy products are necessary for strong teeth and bones. Cheese is very beneficial because it contains lactic acid and calcium. Not only will it promote strong enamel, but it also supports saliva production to rinse away stain-causing food particles.
4. Apples
A juicy apple is a refreshing snack that encourages a healthy, beautiful smile. Crisp fruits and vegetables cleanse your teeth to wash away food particles to protect your pearly whites.
5. Celery
Like apples, celery is a natural scrub brush for your smile. It also increases your saliva flow to keep your teeth clean. It may also kill bacteria that are known to cause bad breath, so you don't have to worry about embarrassing odors.
Foods to Avoid After Teeth Whitening
You can keep your smile bright and beautiful by limiting your consumption of certain foods and drinks that are known to cause discoloration, including:
Coffee, tea, and red wine
Tomato-based products
Blueberries, blackberries, and other dark fruit
Balsamic dressings
Besides watching what you eat, it is best to break any bad habits that can stain your teeth, like smoking. Tar and nicotine can cause discoloration that may be difficult to remove. If you notice your radiant smile is starting to fade, your cosmetic dentist can provide you with a touchup kit.
Enjoy a Bright Smile That Lasts
You can safeguard your investment with a solid oral hygiene routine at home. Brush, floss, and use a daily mouthwash to keep your teeth and gums healthy. Don't forget to visit your dentist every 6 months for a cleaning and checkup to maintain a stunning smile.
About Dr. Manpreet Dhaliwal
Dr. Dhaliwal earned his dental degree from the University of Detroit Mercy and regularly continues his education to provide specialty services, like cosmetic dentistry. He strives to help each patient achieve their best smile. Contact our office today to request your consultation for teeth whitening.