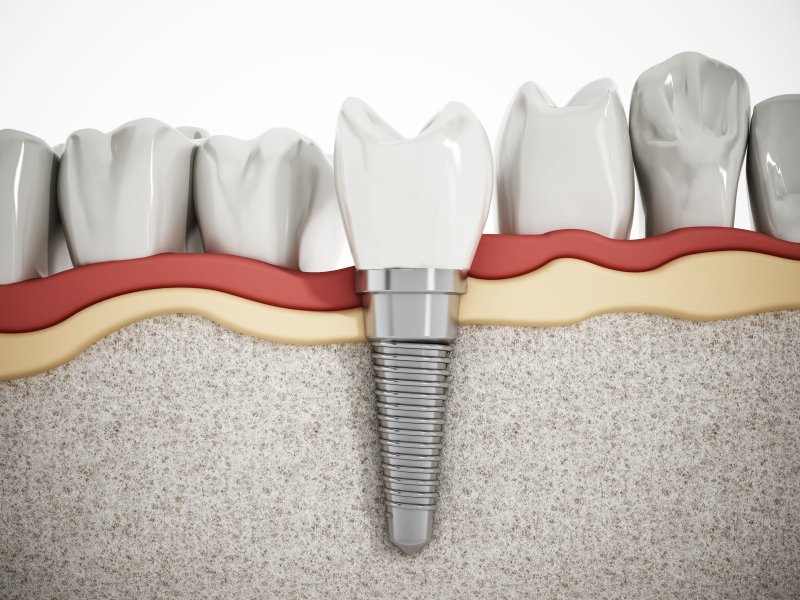 Dental implants are often held up as the pinnacle of modern tooth replacement, but as a concept they're much older than you might think. Throughout history, people all over the world have tried different methods of replacing teeth; as our understanding of dentistry has improved, so too have the techniques used to fill in gaps in the mouth. Today, dental implants in Kent are highly comfortable, reliable and lifelike. Taking a look at the history of implants can help you better appreciate how far we had to come to get to this point.
Ancient Implants
Roughly 4,000 years ago, people in China fixed carved bamboo pegs onto the jawbone to substitute for missing teeth. About 2,000 years after that, the Egyptians devised a similar practice with precious metals. While you can see how this approach has some similarities to the way modern dental implants are placed, these ancient tooth replacements failed to join with the bone tissue.
The first evidence of successful dental implants is dated to around 600 AD. At that time, the Mayans inserted shell pieces into the jaw to act as new teeth. Radiographs taken of Mayan mandibles from this period showed that the bone actually managed to grow around the shells similar to way it fuses with modern implants.
The Introduction of Modern Implants
Dental implants as we know them today came about in the mid-20th century. Around 1952, an orthopedic surgeon named Dr. Brånemark was conducting a study that involved placing devices encased in titanium into the legs of rabbits. When he tried to remove the devices later, he found that the metal had fused with the bone as a result of a natural process that he would come to call osseointegration. He realized that this phenomenon could be used to place posts in the jawbone that could act as anchors for artificial teeth. He placed the first successful dental implants in the 1960s, and after years of experiments and studies, he eventually commercialized them in 1978.
Dental Implants Today
Dentistry has continued to march forward since Dr. Branemark's discovery. Various improvements have been made to the dental implant process, giving it an extremely high success rate of roughly 95%. Different techniques have been developed to make implants a viable option for a wider variety of patients. For example, with the All-on-4 system, it's possible for patients that have experienced bone loss to receive implants without having to get bone grafts first.
Do you want to rebuild your smile with the best that modern dentistry has to offer? It all starts with a visit to your cosmetic dentist in Kent. Reach out to their practice today to set up a consultation and begin the dental implant process.
About Complete Dental Care
Our team at Complete Dental Care is focused on making sure that you always receive the exceptional dental care you need to keep your smile healthy and intact. We've kept ourselves up to date with the latest advancements in dentistry, including dental implant placement. Right now, we're offering a free CT scan for all dental implant-related procedures. If you'd like to learn more about this offer or schedule an implant consultation, visit our website or call (253) 854-2714.