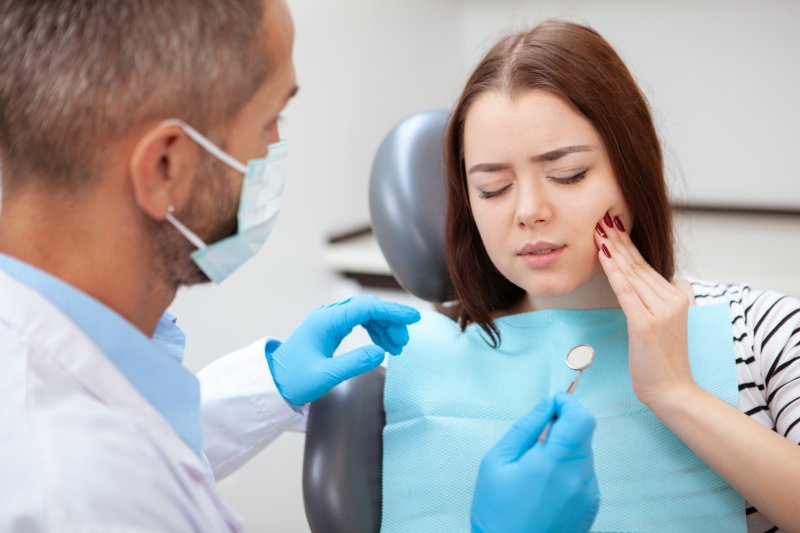 It is one thing to go shopping for a dentist for regular checkups and cleanings. You can take all the time you need to compare their services and consider which practice is right for you. But when a dental emergency occurs, you can't afford to wait; you need to get help as soon as possible. It's important to know how to find an emergency dentist in Kent as soon as possible when you're suffering from severe dental pain or injury.
How Can You Find an Emergency Dentist When You Need Urgent Care?
Usually, you should already have found one in the form of your regular dentist. Most dental practices offer emergency services in the event of oral health issues that require immediate attention. They'll typically arrange to see you on the same day when they can. Even if a problem occurs outside of your dentist's regular business hours, try calling their office anyway; if you get their voicemail, it may provide instructions for dealing with emergencies, or it might direct you to a local on-call emergency dentist.
If your regular dentist happens to be far away from your home or place of work, you may want to look for a practitioner that's more easily accessible during a worst-case scenario. Check online for services that can help you search for emergency dentists in your area.
Should I Call the Emergency Room?
Some people think to get in touch with a hospital emergency room during a dental emergency in Kent, but this is far from the ideal option. Most of the time, hospital emergency rooms lack the equipment to deal with cavities and other common oral health issues. At best, they may be able to prescribe you antibiotics or painkillers, which can reduce your symptoms but most likely won't address the root of the problem. Thus, unless your dental emergency is life-threatening in some way, you should first try to get in touch with a dentist instead of the emergency room whenever possible.
What Treatment is Available for Emergencies?
After you've found a dentist, you can have your oral cavity thoroughly evaluated so that a proper treatment plan can be formed. This might involve fillings or crowns to repair cracked teeth, or root canal therapy to remove an infection. If you have a tooth that is beyond saving, it may need to be extracted and replaced with a bridge, partial denture, or dental implant. Of course, every effort will be made to keep your natural smile intact.
As frightening as dental emergencies can be, you can rest easier knowing that you can always get in touch with an emergency dentist when you need one. Talk to your regular dental provider today to learn more about their emergency services and what steps you can take in an urgent situation.
About the Practice
Here at Complete Dental Care, we've been making sure that families in Kent, WA and the surrounding communities have had access to excellent dental care for decades. We offer extended and weekday hours to make it easier to get in touch with us when you need to, and we have many different services that can be used to restore and protect your smile. We can schedule same-day appointments during a dental emergency. If you have questions, visit our website or call (253) 854-2714.