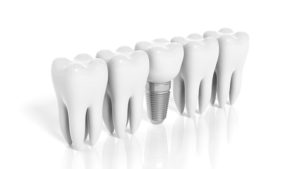 Despite several advancements in dentistry to preserve natural teeth, tooth loss is still a prevalent problem in the United States. In fact, it is estimated that 120 million Americans are missing at least one tooth. If you have found yourself among those who have an incomplete smile, you have heard about the benefits of dental implants in Kent. As a predictable and reliable option to replace missing teeth, you are ready to shop for the best deal; however, you should not focus on the price. To make a true investment in your smile, there are other factors to consider other than their cost.

How Much Do Dental Implants Cost?
It is no secret that dental implants cost more upfront than traditional tooth replacement options. When estimating how much you can expect to pay, the amount varies based on your individual treatment plan. There are several factors that will influence their cost, such as:
How many teeth need to be replaced
Materials used
Experience and qualifications
Sedation and anesthesia
Additional procedures
Dental insurance
How Can I Find Affordable Dental Implants?
Everyone loves receiving a great deal; however, when shopping for dental implants, you do not want to focus on the price. You have heard the saying, "you get what you pay," which is true when seeking dental treatments. Although you may find cheap dental implants, they often come with risks. Low-quality materials are often used, which can impact the long-term success of the treatment.
Instead of focusing on their price, there are several other factors that you should consider, such as:
Materials: It is best to choose high-quality materials. Although they may cost more, they will have a higher durability and success rate to make a successful investment in your smile.
Qualifications and Experience: The success of your procedure largely relies on the dentist in Kent who is performing it. To ensure that your smile is in good hands, choose a dentist who is supported by extensive training and qualifications in implant dentistry.
Technology: The long-term success of dental implants relies on the correct placement of the posts and the density of your jawbone. Using elite technology will help to ensure that your jawbone can support the posts while also pinpointing their precise location for placement.
Dental Insurance: To help reduce the cost of the procedure, your dental insurance may cover certain aspects of it, such as the sedation, imaging, or dental crowns. Choose a dentist who works with your insurance to lower the amount you can expect to pay.
Invest in Your Smile Today!
If you are ready to replace your missing teeth with dental implants, do not cut corners. It is better to take your time to research your options than to focus on finding the cheapest deal.
About Kent Dental Clinics
At Kent Dental Clinics, we are committed to creating exceptional smiles one person at a time. We embrace the latest advancements in dentistry to provide you with the solutions you need for a healthy, beautiful smile. If you have missing teeth, we can help. Contact our office today to see if you are a candidate for dental implants.