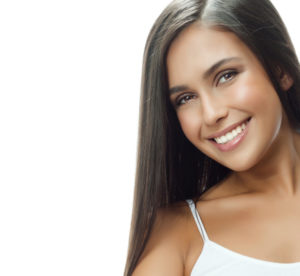 Who's to say whether or not we'll have a white Christmas, but one thing that can definitely be white is your smile. With teeth whitening in Kent, you can be certain that the smile you bring to holiday parties and gatherings will look as bright as the season!
Teeth Whitening: The Reason
If your smile has become dulled and yellow over the years, you're not alone. Most adult smiles have some degree of staining and discoloration. The reasons are difficult to avoid. Many of the foods and beverages we all enjoy every day are the primary reasons for smiles that are less than white. Coffee, tea, cola, red sauce, berries and chocolate all contain tooth-staining ingredients that can become trapped in the tiny crevices of tooth enamel. Other factors that can affect the color of your smile include:
Smoking and chewing tobacco
Teeth grinding and clenching
Cracks in your teeth that hide microscopic particles of food
Some medications and chemotherapy treatments
In addition, genetics play a significant role in the color of your teeth, which tend to have a slightly yellow, gray or brown hue.
How Does Teeth Whitening Work?
Whitening gels are made to gently bleach teeth without damaging them. The ingredient that actually does the whitening is carbamide peroxide. When applied to your teeth, carbamide peroxide breaks down into hydrogen peroxide and urea, which is a harmless waste product. The hydrogen peroxide reacts with stains and discoloration, altering their chemical structure and making them colorless. The American Dental Association endorses the use of hydrogen peroxide to remove surface stains and internal discoloration of teeth.
Teeth Whitening in Kent
Your Kent dentists and their team offer a take home teeth whitening system. You'll first need to visit our office so we can take impressions of your teeth and give you custom-fitted mouth trays. These ensure that the bleaching gel remains close to your teeth and does not seep out. You'll also be given professional grade whitening solution. Then, in the comfort of your own home, all you have to do is fill the trays as directed and wear them for the prescribed length of time every day for about two weeks. You may see a difference after the first application, but the most impressive results will develop at the conclusion of your course of treatment.
Call Our Office Today
If you'd like to get your teeth whitening kit in time for the holidays, then contact Kent Dental Clinic today to schedule an appointment.