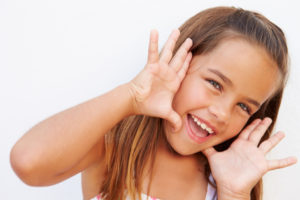 Is your child ready to go to the dentist? Finding the right dental provider for your child is important in order to set them up for success in the future. You want to work with a provider that can build rapport with your child. At Complete Dental Care, our team welcomes patients of all ages to our practice and we look forward to building a relationship with your child. Here are some tips on preparing your child for pediatric dentistry in Kent.
When Should My Child First See The Dentist?
We like to see children around the age of two or three years old, unless parents have concerns early on. We'll take our time getting to know your child, acclimating them to our office, and educating them about the importance of their oral health. We encourage parents to bring little ones to their own dental visits. This gives your child the opportunity to see and hear what goes on during an appointment so it doesn't feel scary when it's their turn.
Choose Advanced Services for Your Child
At Complete Dental Care, we offer advanced services for children such as fluoride treatments and dental sealants. Fluoride helps to build and strengthen your child's teeth, and can also help protect them from tooth decay. Dental sealants coat your child's teeth, leaving a protective barrier against cavities.
If your child participates in sports, talk with our dentists about what type of mouth guard will best protect your child's teeth and mouth from injury. A custom fit mouth guard typically offers better protection, and we can take impressions of your child's teeth in order to create a custom fit guard.
Sedation Dentistry
For our patients who feel nervous or fearful about their dental appointments, we offer nitrous oxide. Nitrous is a breathable gas that is administered through a mask worn during your dental appointment. It is also safe for children, so if your child feels fearful about their dental visits, we're happy to discuss using nitrous with you. We never want fear or anxiety to hold any of our patients back from receiving the care they need.
For over 25 years the team at Complete Dental Care has been providing high quality dentistry to patients in Kent, WA. Your comfort is our priority, and we know you'll appreciate the personalized attention you receive from our team. Contact us today to learn more about how we're different and schedule your child's next appointment.