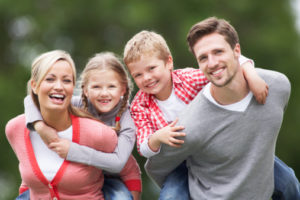 There are now so many oral healthcare products available over-the-counter—a plethora of fluoride toothpastes, mouth rinses, toothbrushes, flosses, and whitening strips—that you may be tempted to skip one of your dental checkups. We'd like to encourage you to resist the temptation. Like the American Dental Association, the dentists and their team at Complete Dental Care in Kent, WA, recommend scheduling two dental checkups every year for everyone in your family.

So, now you may be wondering what these checkups offer above and beyond your at-home oral hygiene routine. Well, first of all, we offer a cleaning that exceeds the one you perform at home. Also called prophylaxis, a dental cleaning with the dentist Kent trusts will remove stains and polish your teeth. In addition, our dental hygienist will use a special instrument to remove plaque and tartar from the surface of your teeth and near the gum line. Doing so helps you avoid gum disease, a bacterial infection that cannot only harm your oral health, but your general health, as well; the bacteria that cause gingivitis and periodontitis have been connected to a number of systemic diseases and illnesses, such as pneumonia, heart disease and diabetes. So, when you schedule a checkup, you're not only taking good care of your smile, you're taking care of your body, too!
Protect Your Smile with the Dentist Kent Loves
Beyond teeth cleaning, a dental checkup in Kent includes routine digital x-rays, so we can locate spots of hidden tooth decay as well as possible infection below the gum line or inside of a tooth. We'll also visually examine your teeth and probe for soft spots in your enamel, which is often an indicator of a cavity. Other components of a checkup include examinations for bruxism (teeth grinding and clenching) temporomandibular joint disorder or TMJ and an oral cancer screening.
For our youngest patients, the dentists at Complete Dental Care include a few more services to help them have healthy and happy smiles. With fluoride treatments, their tooth enamel is made stronger. Dental sealants help shield teeth from the bacteria that can eventually lead to decay. Applied as a clear liquid, sealants dry to a hard plastic that is a solid barrier between bacteria and teeth.
Call Our Office Today
If you or another member of your family should see the Kent dentist for a checkup, then call our office to schedule a convenient appointment. We gladly serve patients from Kent, WA, and the surrounding areas.